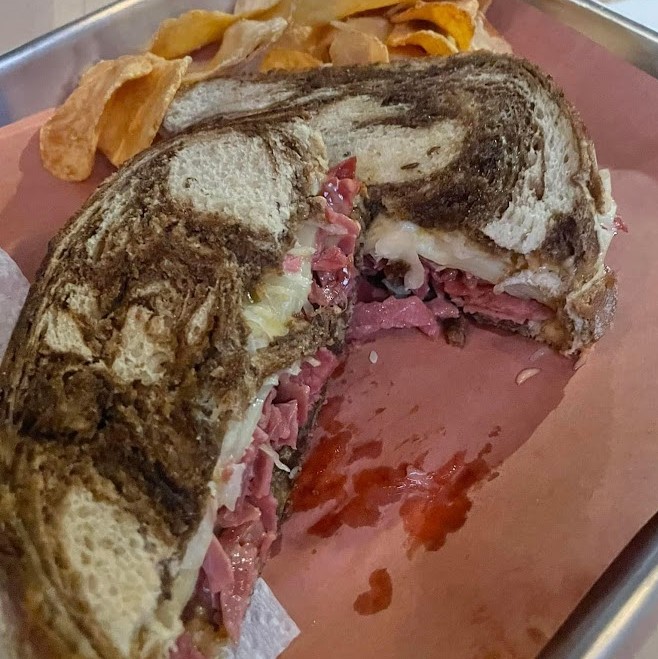 At The Tilted Mule we're pretty proud of our food. It's bar food, but it's really good bar food.
Happy Hour Every Day!
From 1 Pm to 5 Pm
Enjoy happy hour pricing every day of the week!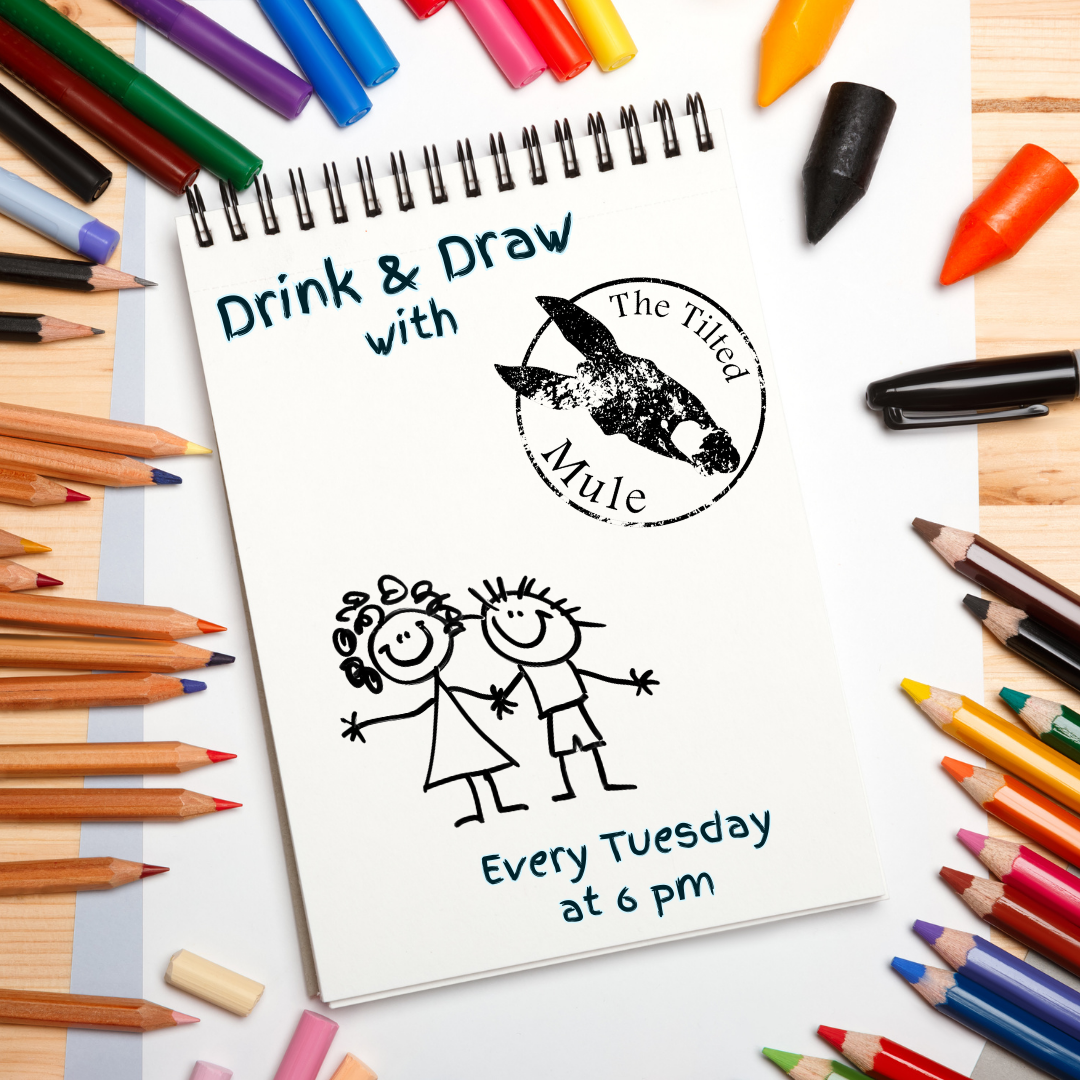 Drink & Draw!
6 pm every Tuesday
The most you'll ever have with a white board!
Come with your own team, or meet some new friends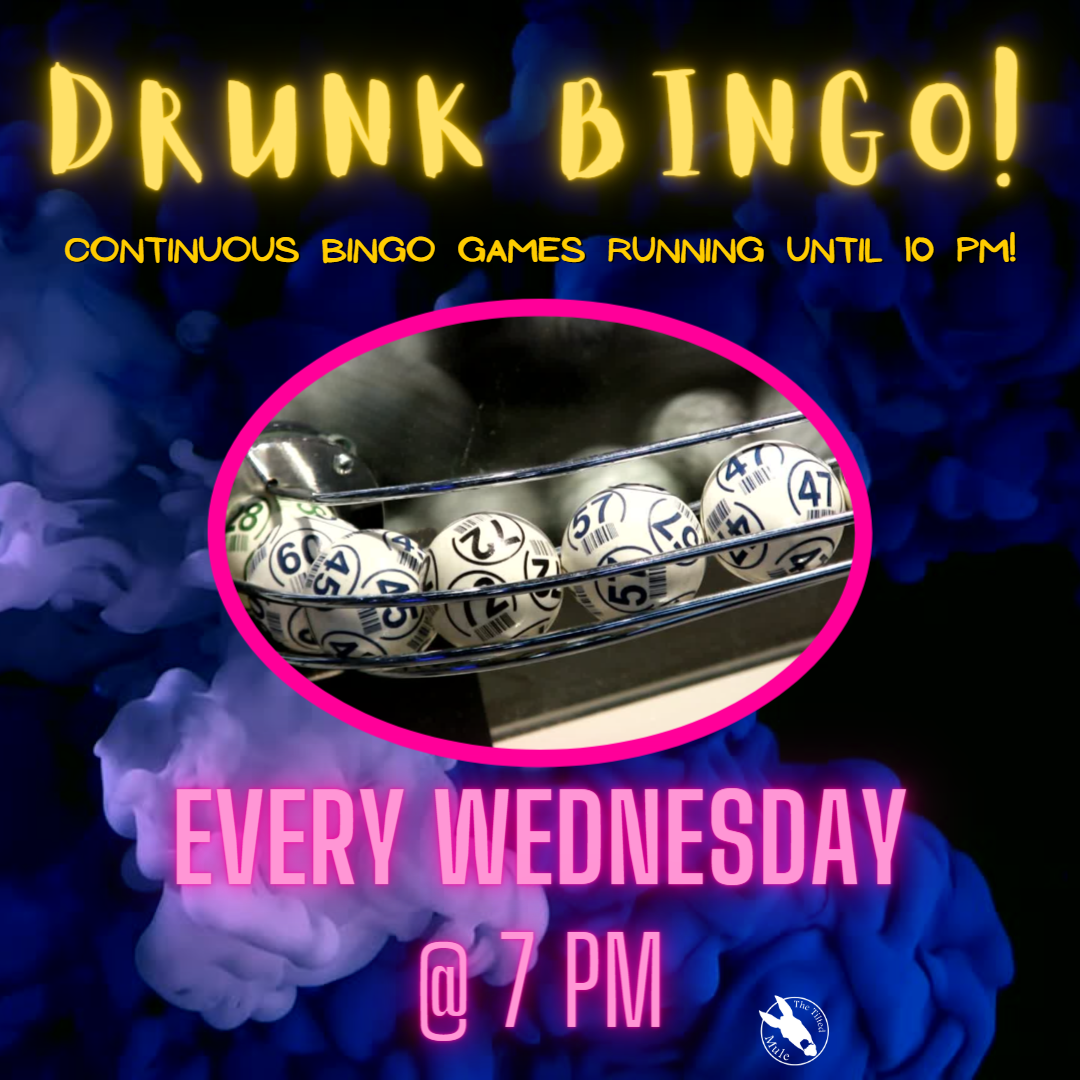 Drunk Bingo!
7 pm every Wednesday
Win prizes & beat your friends!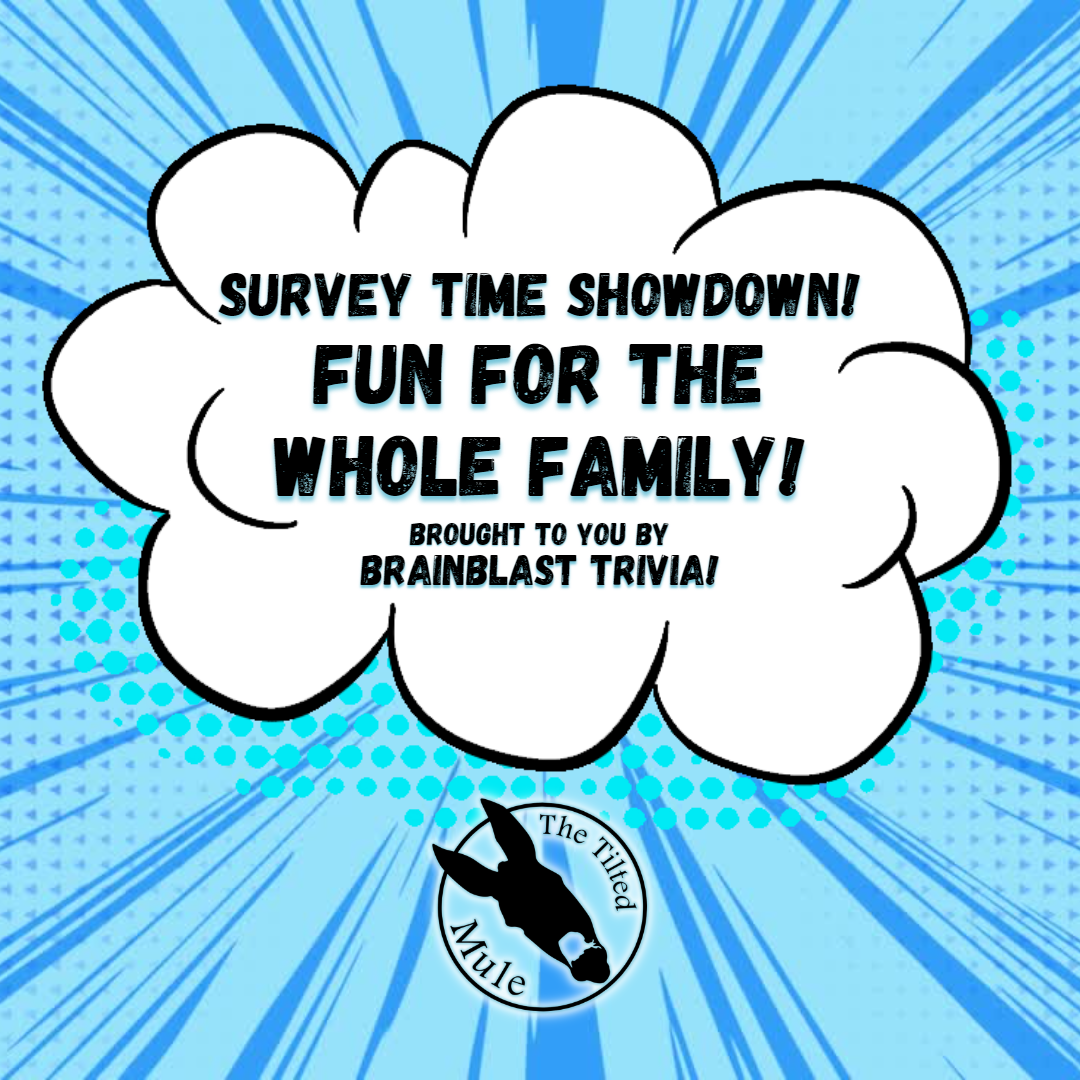 Survey Time Showdown!
7 pm every Thursday
Survey Says! . . . Every Thursday night, choose your team & go up against the rest of the bar.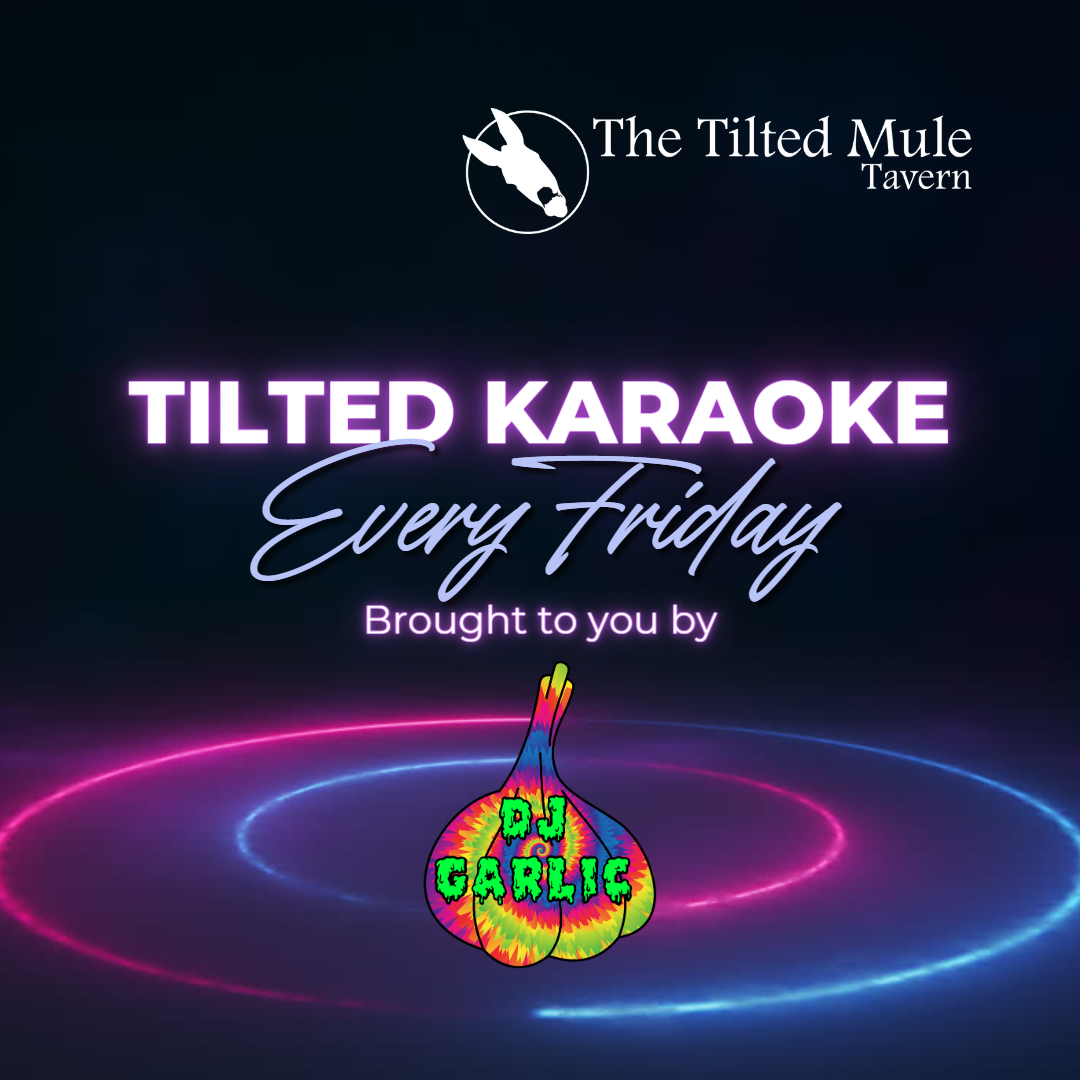 Tilted Karaoke with DJ Garlic
Release your inner rock star!
7 pm every Friday.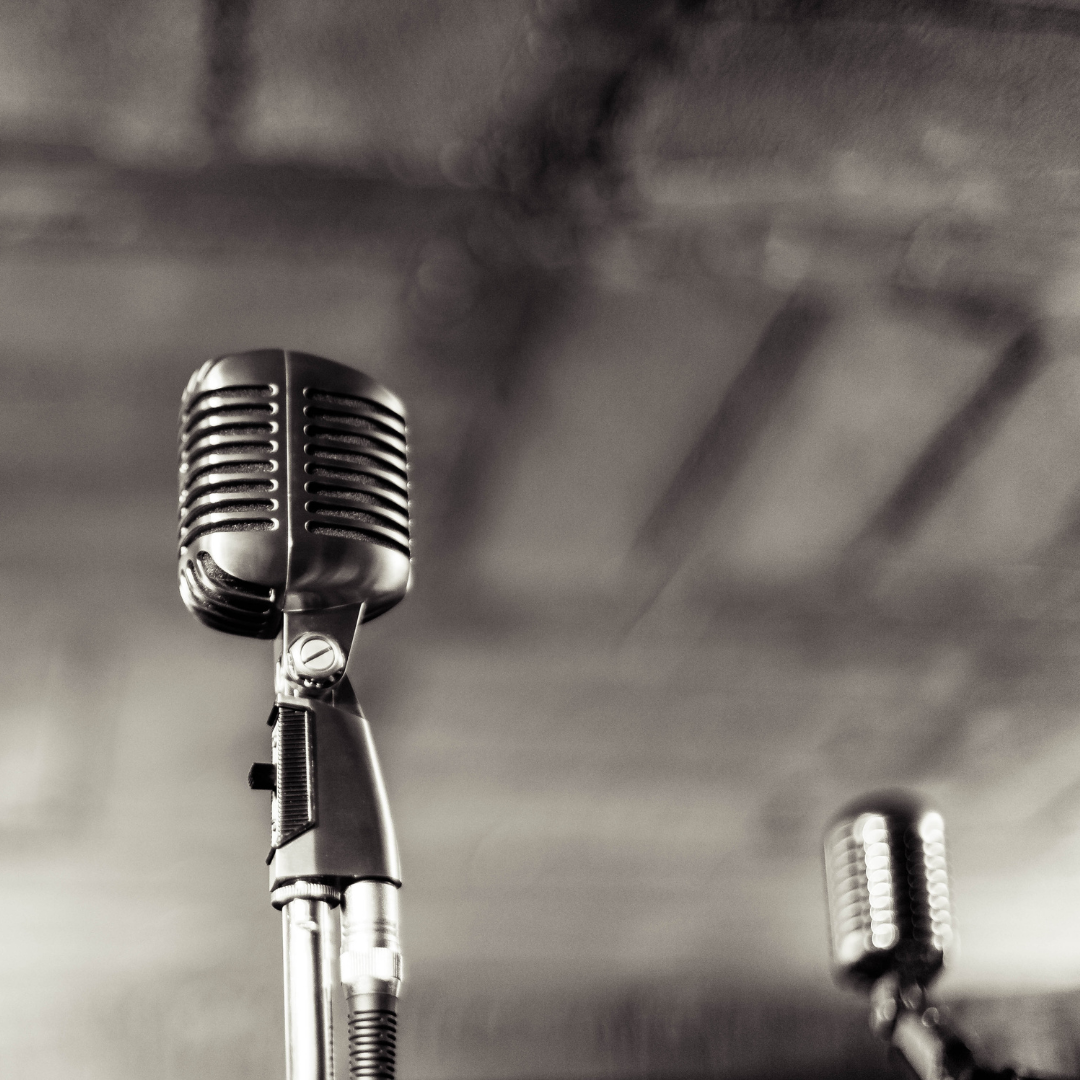 Live Music!
Starting at 7 pm every Saturday
Enjoy some of the best local and regional artists every Saturday night!
Get tilted at The Tilted Mule!
Good food, good drink, good people. What more could you ask for? Well, maybe happy hour.